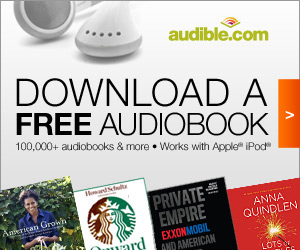 WOW THIS IS FANTASTIC!!
T'was the Night Before Christmas
when all though the house, not a creature was stirring not even a mouse!
AWWW IT IS THAT TIME OF YEAR CHRISTMAS IS COMING AND WHAT BETTER THING TO DO THEN SIT AROUND AND READ SOME CHRISTMAS CLASSIC TO YOUR KIDS! BUT BETTER YET? LISTEN TO IT INSTEAD? THATS RIGHT AUDIBLE.COM IS BACK AND THEY ARE OFFERING THEIR FREE DOWNLOAD AGAIN!  MY MOM USED TO READ THIS ONE TO ME EVERY CHRISTMAS NOW I HAVE IT DOWNLOADED AND CAN LISTEN TO IT WITH MY BOYS!
NOW WHEN YOU SIGN UP IT WILL GIVE YOU THE FIRST 30 DAYS FREE BUT YOU CAN CANCEL YOUR MEMBERSHIP AT ANY TIME! AND GUESS WHAT NO CALLING ANYONE EITHER! AFTER YOU GET YOUR FREE DOWNLOAD YOU CAN JUST HIT THE CANCEL ACCOUNT BUTTON AND THAT IS IT! NO CALLING NO ARGUING JUST CLICK AND CANCEL! DON'T MISS OUT THIS IS ONLY HERE FOR A LIMITED TIME!