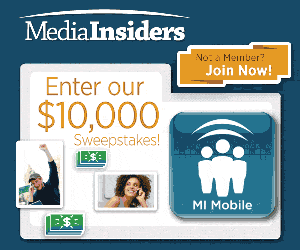 Wouldn't you LOVE to earn up to $180.00 in gift cards just by using a program on your device called Media Insider?!
Sign up to be a Media Insider Panelist and choose to be entered into two Sweepstakes: our monthly $100 Tango Card, and our quarterly $10,000 Grand Prize Sweepstakes or choose to earn up to $60 each year from Tango Card™
Hey! Somebody has to win! Why can't it be you!!
Good Luck all!!! Head over here and sign up now! 🙂
It's easy, sign up for Media Insiders and you'll score $5 a month, for every device you add. You may add up to 3 devices at $5/ea which is $15.00 a month! Once you have signed up open your confirmation email on your device, and activate the app! That's it! Super Easy!